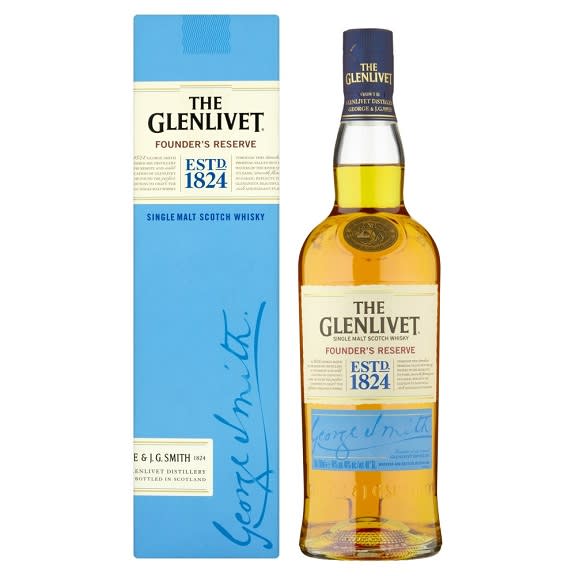 Country of Origin:
scotland
Buy Glenlivet Founder`s Reserve Whisky and enjoy fast and free delivery to your door.
Glenlivet Founder`s Reserve is boasting the classic flavours of the Glenlivet bound up in a creamy,smooth texture,this expression is the tribuke to the one who started it all.
It has a soft,fruity and whistle-clean finish.
5.0

*

6

reviews.

Rate Glenlivet Founder`s...!
Other's also ordered..
You may also like..
SHOP BY BRAND